Romance scammers: Here's what you need to know
Have you turned to social networking sites or online dating apps to find your special someone? If so, you have to be careful who you give your heart to.
Today, millions of people are looking online for romance, love and even marriage.
But, the problem is a majority of them become a victim of romance scams.
Romance scammers are sweet, smooth talkers who know exactly how to manipulate someone emotionally.
The result?
People end up getting their hearts broken, and their bank accounts drained.
Surely, you would not want to become a victim of romance scammers.
What does romance scam mean?
The romance scam belongs to the online scams. It is a crime.
Romance fraud, also called catfishing, happens when someone thinks that they have met their ideal match through an online app or site. But, the other person is, in fact, a fraudster or con artist. They are fakes.
Love scammers make use of fake profiles to lure people into building a relationship.
They slowly gain trust with the ultimate aim of getting money or obtaining enough personal information to steal identity.
Scammers use official-looking certificates, to gain the trust of their victims. Of course, all of these certificates are fake or stolen.
This type of fraud is particularly insidious because the scammer is abusing and manipulating the emotions of the victim. It plays on the need that we all have for companionship and love.
When a scammer is successful in persuading the victim to give or lend money, they usually come back for more. And in fact, in many cases, they receive large sums from the victims.
How romance scammers operate?
Romance scams start with initial contact. The scam artist might be a member of the dating app or some online forum that you have joined.
The scammer may also get in touch with you on social media, such as Instagram or Facebook. This is why you should be careful before accepting unknown friend requests. It might be a fake identity.
Scammers create attractive profiles
Scammers create fake profiles to contact their potential victims. Trivia: The scammers call the women not scam victims but clients.
Generally, scammers take use of stolen pictures of good-looking people. They do not just stop at pictures.
To make their profiles appealing and interesting, they often mention that they are
in the military
or a doctor working with an international organization.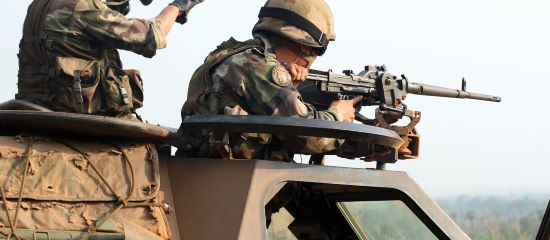 Scammers often pretend to be soldiers stationed in a foreign country.
You might even come across scammers posing to be successful
real estate agents
investment bankers
or a hotelier.
They say they're looking for a new relationship.
Basically, romance scammers portray that they are well-established in life so that it is easy to rope in the victims in their fantasy world of love.
Scammers ask a lot of questions
Online romance scammers usually ask a lot of questions. There are two reasons for this:
They want to show you that they are genuinely interested in knowing you so that you become emotionally invested in them.
They want to get as much personal details as possible from you so that it is easier for them to steal your identity or manipulate you.
They might even talk to you for hours, via phone or instant messaging. This stage can last for a few weeks or even months.
Friendly conversations quickly take a romantic turn
Scammers shower their victims with compliments and claim to be in love. The shift from friendly conversations to romance occurs early on in the relationship.
So, if you feel that things are going too fast with someone you recently met on the Internet, you might be heading for a scam.
Scammers make up compelling stories
Scammers know that the best way to make someone fall in love quickly is by telling them make-believe stories.
Some of the stories that you might hear are:
Their funds are stuck in an offshore bank and they urgently need money to pay for medical bills.
They are stuck on a boat, an oil rig or a military camp and have to pay a customs duty to ship a parcel or a box.
Need money to pay off gambling debts.
They have got or found gold, which they must bring out of a foreign country.
They have a great investment or business opportunity that can be good for both of your futures.
Need money for a plane ticket.
Romance scammers are dangerous
They will break your heart and make it difficult for you to open up yourself romantically for someone else again.
Steal your identity.
Drain your bank account.
Get you mixed in shady business like, picking up or delivery unmarked packages.
Love can make people do crazy things that they wouldn't normally do. This is the advantage that scammers take.
This is why romance scams are the most dangerous of all the scams.
Protect yourself from romance scammers
Just because there are some dishonest, mean people out there, it does not mean that the Internet is not a good place to find new friends.
In fact, dating apps are created to make it easier for men and women to connect with each other.
You just have to be aware that online love scams do exist, and take some simple steps to stay safe. So you protect yourself from fraud and do not become a scamming victim.
Tips to avoid online scams:
Do not accept friend requests on social media from people who you do not know.
Limit the amount of personal information you share on your social media sites or dating profile.
Limit how much personal details you share with someone you just met online.
Be wary of early professions of love.
Pay attention to the little details like, if they always refuse to do a Skype video call or if they always come up with an excuse when you want to meet.
Make sure to ask as many questions as you can to get to know the person.
Ask for more pictures other than the one on their profile and also cross-check the picture with a reverse image search to make sure that it isn't stolen.
Ask for phone calls and video calls.
Double check their story. Are there any warning signs that it's a scam?
If they ask for money, do not immediately send it to them. Talk to someone about it. Seek their advice. If in doubt, ask one of our team investigators.
When they ask for money, it's almost always a scam.
Report the profile of the scammer to the site moderators of Facebook or any other site. They can prevent such scams from happening to other people using the website.
Scammers send stolen or faked passports to prove that they are real. Do not send your passport ➔ scammers will use every information that they have against you.
Follow the rules so you don't fall victim to online dating scam
Never send money or iTunes cards or gift cards.
Don't send a copy of your passport.
Do not allow anyone to transfer money to your account to be forwarded.
Do not send intimate photos of you.
Not sure if it is a scam? Do you need help?
Are you currently talking to someone and think that there might be something fishy about the person? Do not hesitate to seek help from our private detectives.
Private investigators will be able to dig up information about your online crush and prevent damage. A specialised private investigator will help you to find out the truth.
Romance scams are dangerous for both men and women. It is always better to stay safe than sorry.
If you have any doubts, let us check him or her out. We carry out the entire process cheaply and discreetly.
We can prevent you from getting catfished. In fact, we will find out if you are in contact with a real man or woman or a fake.
Just fill out the form below and send us a message. We will send you a quote for the investigations.
Get peace of mind: Contact us today
If you use the contact form on our website or send us an email, your data and contact details will be saved for processing and in case that you have further inquiries. The saved information will not be handed to third parties, unless you agree to it. More information: Privacy Policy
By submitting this message, I acknowledge the privacy policy. I agree to the electronic processing of my personal data for the purpose of establishing contact.